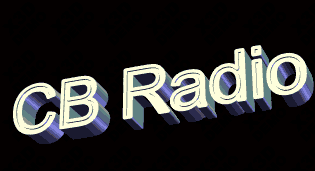 DOC HOLLIDAY / 2AE736
As always, my transmissions originate from the Doc Holliday Broadcast Center located in a secret area somewhere in San Diego.
Doc Holliday is of British (English, Scottish, Welsh), Nordic (Swedish, Norwegian), and French ancestory. He reminds us, in the tongue of some of his ancestors: "Oui, je sais que ma bite est plus longue que la tienne, mais c'est pas ma faute."
*
MOTHER NATURE
*
RUSTY OUTLAW
I have been operating for the last 30 years on and off. Equipment is minimal: Uniden PC66 for AM, RCI for sideband, Icom reciever for SW, computer for all things internet, beam omni and wire for antenna, vintage RCA mike.

*
WATCHER / 2340
Got into CB radio in 1972. Worked radio communications with a volunteer CB group, that provided back-up communications for San Diego Mountain Rescue, from 1973 to 1975. Was a member of the "East County Road Talkers" from 1972, until club disbanded in 1985. At it's height, that CB club had more than 350 dues paying members. We sponsored yearly road trips for the "Crippled Children's Society". All the money collected each year, went directly to that more than worthwhile organization. Although we have always had the "Hash and Trashers" on CB radio, the hobby is much more than that. And, one of the last truly FREE bastions left in American society today.

*
WOLFMAN
*




MORE OPERATOR INFORMATION IS ON THE WAY! CHECK BACK OFTEN!